Furusato was established by Doshu Kenjiro Yoshigasaki Sensei to allow his students to experience what was once a more traditional and austere way of Aikido training in Japan. Eating simply, training hard and working with nature in the garden.
The retreat at Furusato (Japanese for Hometown) is a unique purpose built facility in the rural Ardennes region of Belgium. Living at Furusato lets us understand a simpler way of living , together with the opportunity for focussed training in all aspects of Aikido.
It is a place where people from all across Europe can meet, establish friendships, practice an older way of living, train together and work together in the garden. There is no television or radio and the use of phones is discouraged so that you can switch off temporarily from normal life – hence retreat.
The building is managed by Ki no Kenkyukai Internationale and are available to all members of Ki no Kenkyukai Musubi.
For inquiries please sent mail to furusato@knki.org, which is managed by Marie-Rose and Heike.
Furusato fue establecido por el Doshu Kenjiro Yoshigasaki Sensei para permitir a sus estudiantes experimentar lo que era una forma más tradicional y austera de entrenamiento de Aikido en Japón. Comer con sencillez, entrenar duro y trabajar con la naturaleza en el jardín. 
El retiro en Furusato (pueblo natal en japonés) es una instalación única construida a propósito en la región rural de las Ardenas en Bélgica. Vivir en Furusato nos permite comprender una forma de vida más sencilla, junto con la oportunidad de un entrenamiento centrado en todos los aspectos del Aikido. 
Es un lugar donde gente de toda Europa puede reunirse, establecer amistades, practicar una forma de vida más antigua, entrenar juntos y trabajar juntos en el jardín. No hay televisión ni radio y se desaconseja el uso de teléfonos para poder desconectar temporalmente de la vida normal, de ahí el retiro. 
El edificio está gestionado por Ki no Kenkyukai Internationale y está a disposición de todos los miembros de Ki no Kenkyukai Musubi.
Para consultas, por favor, envíe un correo a furusato@knki.org, que está gestionado por Marie-Rose y Heike.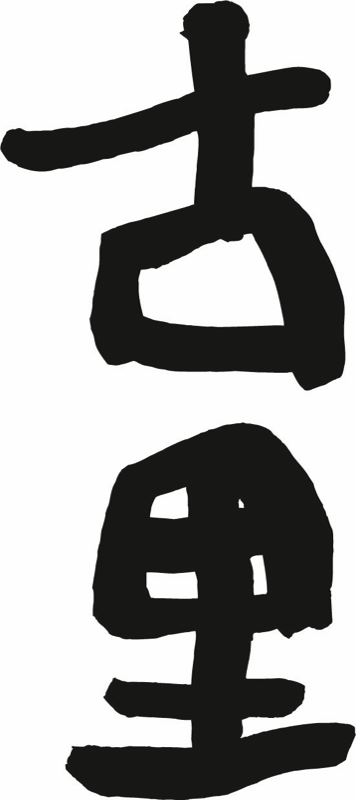 Furusato sè stato fondato da Doshu Kenjiro Yoshigasaki Sensei per consentire ai suoi studenti di sperimentare quello che una volta era un modo più tradizionale e austero di allenamento dell'Aikido in Giappone. Mangiare semplicemente, allenarsi duramente e lavorare con la natura nel giardino. 
Il ritiro di Furusato (che in giapponese significa "città natale") è una struttura unica costruita appositamente nella regione rurale delle Ardenne, in Belgio. Vivere a Furusato ci permette di comprendere un modo più semplice di vivere, insieme all'opportunità di un allenamento mirato in tutti gli aspetti dell'Aikido. 
È un luogo dove persone provenienti da tutta Europa possono incontrarsi, stabilire amicizie, praticare uno stile di vita più antico, allenarsi insieme e lavorare insieme nel giardino. Non c'è televisione o radio e l'uso dei telefoni è scoraggiato, in modo da poter staccare temporaneamente dalla vita normale – quindi dal ritiro.  
L'edificio è gestito dalla Ki no Kenkyukai Internationale ed è a disposizione di tutti i membri della Ki no Kenkyukai Musubi.
Per richieste di informazioni si prega di inviare una mail a furusato@knki.org, gestito da Marie-Rose e Heike.
Furusato a été créé par Doshu Kenjiro Yoshigasaki Sensei pour permettre à ses élèves de faire l'expérience de ce qui était autrefois une manière plus traditionnelle et austère de s'entraîner à l'Aïkido au Japon. Manger simplement, s'entraîner dur et travailler avec la nature dans le jardin. 
La retraite de Furusato (mot japonais signifiant ville natale) est une installation unique construite à cet effet dans la région rurale des Ardennes, en Belgique. Vivre à Furusato nous permet de comprendre un mode de vie plus simple, tout en offrant la possibilité de s'entraîner de manière ciblée à tous les aspects de l'aïkido. 
C'est un lieu où des personnes de toute l'Europe peuvent se rencontrer, nouer des amitiés, pratiquer un mode de vie plus ancien, s'entraîner ensemble et travailler ensemble dans le jardin. Il n'y a pas de télévision ou de radio et l'utilisation des téléphones est découragée afin que vous puissiez vous couper temporairement de la vie normale – d'où la retraite. 
Le bâtiment est géré par Ki no Kenkyukai Internationale et est accessible à tous les membres de Ki no Kenkyukai Musubi.
Pour toute demande de renseignements, veuillez envoyer un courrier à furusato@knki.org, qui est géré par Marie-Rose et Heike.